July 11, 2014 in car insurance
Purchasing auto insurance for vehicles is made mandatory in many countries. Just like that buying a blind insurance will not actually help you in crisis. Choose an appropriate coverage that fetch immediate financial support whenever required. There are 5 major types of car insurance.
Liability Insurance

Collision Coverage

Comprehensive Coverage

Personal Injury Protection

Underinsured Motorist Protection
Liability Insurance:
Liability insurance is the most commonly purchased one as it has extensive benefits. The type of insurance can be claimed, when you are found guilty of an accident. Claims can be made for physical repairing and also for the resulting medical injuries. Many states have declared minimum requirement on the liability insurance in order to likely minimize the risk to spend excess from your pockets.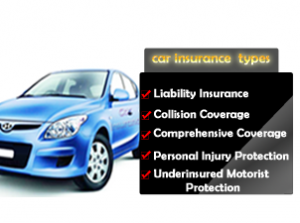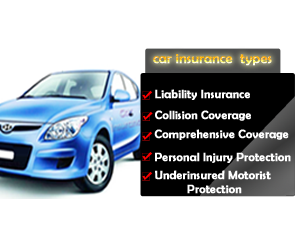 Collision coverage:
When your car is totaled in an accident, the collision coverage comes in hand to help you that the insurer will pay for the damage. But, you cannot expect for the excess amount if you're car is old enough to claim. On the other hand you will get a reasonable claim for the expensive and new cars.
Comprehensive Coverage:
The type of coverage is inexpensive and also worth dollars you pay for. The comprehensive coverage takes only the physical damage of the car into account by means of animal collision or weather conditions. The premiums are comparatively low where monthly payment is not made necessary in most of the cases.  
 Personal Injury Protection:
Personal injury protection is totally different from mediclaim policy, where your premiums get add up only for injuries associated with car accident. Through PIP you can get paid for your medical bills and also for your accompanied passengers.
Underinsured Motorist Protection:
If someone is responsible for accident and they don't have any insurance coverage or you receive less than the actual cost damage the Underinsured Motorist Protection will help in those circumstances. You can receive the immediate damage costs from this type of coverage plan.