July 18, 2012 in Frankfurt Motor Show by admin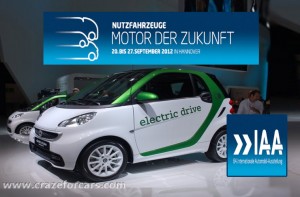 Frankfurt International Auto Show (IAA Commercial Vehicles 2012) is an Automobiles and Motorcycle trade show, planned to start from 20 Sep 2012 to 27 Sep 2012 at Hannover Germany in Hannover, Exhibition Center fair ground. This show dedicated to launch the latest products, service, and technology.
IAA Commercial Vehicles 2012 Organizer
Venue    : Exhibition Center, Hannover, Germany
Date       : 20 Sep 2012 – 27 Sep 2012
Tel         : +49 30 897842-0
Fax        : +49 30 897842-600
Website : http://www.iaa.de/
Updated Porsche 918 Spyder will be released on Frankfurt motor show
This Updated Porsche 918 Spyder is planned to launch at Frankfurt International Motor show (IAA Commercial Vehicles 2012). This two-seater mid-engine sports car was intended for efficiency and performance.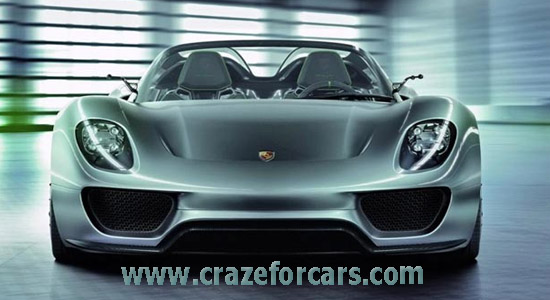 According to Teamspeed, the new 918 Spyder Hybrid will run on a 550hp 4.6-liter (up from 3.4) V8 engine based on the RS Spyder LMP2 racer and along with a pair of 230hp combined electric motors and  a total output of over 740 horses. Power will be transmitted to the wheels via a seven-speed PDK transmission. It will feature such systems like "a main injector installed directly close to the ignite plug, a main oil nourish to the crankshaft, a variable-pressure blend oil push and nourish on push and made compact aide from a Formula 1 provider."
As mentioned before, the Porsche 918 Spyder-Hybrid concept is planned to debut at the Frankfurt Auto Show next September.