June 28, 2013 in Auto News, Mazda, New Cars, New cars by admin
The new Mazda 3 to get shutters in its front grille that close automatically in certain conditions to decrease aerodynamic drag and recover fuel economy. It will also get an optional regenerative breaking system called i-ELOOP, which debuted on the 2014 Mazda 6. It uses a capacitor to gather and store kinetic energy generated while braking and decelerating. The capacitor powers electrical components, such as the air conditioning and stereo, to reduce the load on the engine.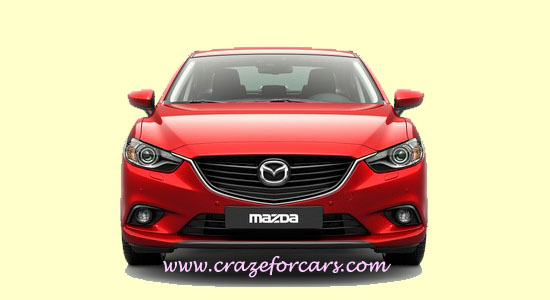 A slick shifting six speed manual transmissions will be normal. It will have crisp, short throws like the stick-shift in the MX-5 Miata sports car. The Skyactiv six speed automatic from the Mazda 6 will also be obtainable for those who don't want to shift gears themselves. This transmission is impressively receptive in the Mazda 6 and should be equally so in the 3.
The larger four cylinder engine obtainable in the CX-5 and Mazda 6 will also be available in the 3. With 184 horsepower on tap, it should make this little compact car rather speedy. The Mazda 6 gets 29 to 30 miles per gallon overall with this more strong engine, depending on the transmission. Again, expect the Mazda 3 to be more efficient because it's smaller and lighter than the 6.