July 17, 2014 in Car Donation by admin
Car donations can be made either through online or by directly visiting a charity in your region.  Both the process includes certain procedures where the donor has some major part to play.  Do you know what happens after your car been accepted? What documents you need to hold while donating a car? The following information will help you to know about those unknown facts.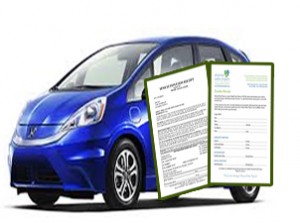 The documents to be submitted
Every application needs certain documents to be endorsed and the car donations are not the exception. Before calling any charity to tow your vehicle you need to have certain documents and information kept ready. Those include the vehicle model, make, vehicle identification number (VIN) and current mileage.
These are readily available information on donor's side but the real and most mandatory part which needs to be concerned are:
Completing a title transfer
Cancellation of registration
Completing a liability form on transfer of vehicle
Procedure for title transfer
Either you buy or donate a car, make sure the title got transferred to the right ownership. It is the major proof to signify you're the authenticated owner. Once you're confident of donating the car, transfer the title by considering the following simple steps:
Sign appropriate pages specifying title date and mileage record. Also, need to complete the Notice for Transfer of the vehicle sale at the bottom of the title.
Make sure to remove the personalized license plates
The receiver takes the completed Application for Title & Registration to the DMV and gets his authenticated title transfer.
Pay the title fee of $15
Now, your vehicle has been legally endorsed to all donation procedures.