May 21, 2018 in Art cars, New Cars by admin
CARS WHICH TAKE US TO CHILDHOOD DAYS:
Cartoons are those which even a child admires and it can be of any generation. Cartoons are doubtless, one of the most precious and best memories of childhood. They are one those childhood gifts that can make us a child back even now. Whenever talking and remembering of childhood, cartoons talks can never be missed. Watching cartoons also helps us to motivate the child to actively participate in school functions.
RAMONE'S CAR:


In 1951, Ramone is a Impala low rider. He runs local custom body and paint shop. He loves riding very much. When he was about to paint flo, he just dropped the brush down because she was too good to be painted. It was featured in Disney's animated Pixar film-"CARS".
FLO: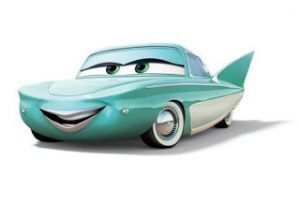 It is a 1950's model. She was married to Ramone.This car first arrived as a touring motorama girl in radiator springs. She runs the local diner named "Flo's V8 cafe".


Flo V8 café is a place in radiator springs owned by her. This place is well known for its Gas and Oil. With the recent success of this Cars movie, flo's V8 café themed dining is made in Disney adventure park, California.
STUART LITTLE- MINIATURE CAR: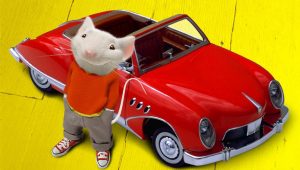 As you all know very well about this car, it consists of tiny tyres with sparkling lights. It is a fabulous miniature car. It is a favourite car for kids. The Super-duper car which attracts the kids by its reckless driving. It is used for race driving too.
PANTHERMOBILE:

This is the world's most vibrant vehicle built in 1969 by Ed "Newt" Newton at Bob Reisner California show cars. It was so challenging for panther with long snout to drive the car. The body is fully covered with sheet metal, rather than using fiberglass.