January 31, 2011 in New Cars
One of the most awaited cars of the year, Maruti Suzuki Kizashi is all set to be introduced on February 2nd, 2011 in India, a Mumbai based Media company has confirmed.
Ready to be launched, Maruti Suzuki Kizashi is going to be straight competition for the top selling D segment luxurious cars like Volkswagen Jetta, Chevrolet Cruze, Honda accord etc. The Kizashi will be the very first D segment car of Maruti Suzuki India, where the company's previous top end cars Maruti Suzuki SX4 and Swift DZire fell in Segment C.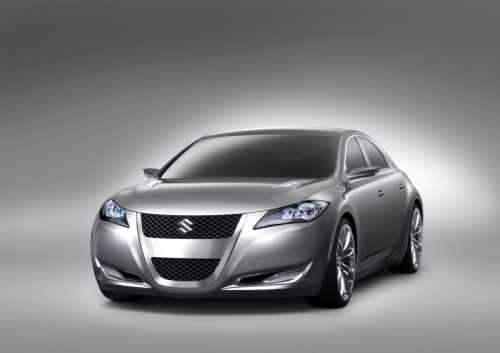 The vehicle will be fitted with 2.4 L, Petrol engine along with a 6 speed transmission gear box which is anticipated to churn out maximum power and torque around 185 bhp and 230 Nm correspondingly.
The Kizashi has been amongst the most looked-for vehicles of the year because its catchy outer look, the kind of technology used, comfortable room and obviously rough and tough build, and it is indeed seen as a genuine option to pick in the D segment. We stand by to see how much ga-ga the Kizashi will make as it gets on road.