November 15, 2013 in Auto News, Strange Cars
When it comes to the lights for automobiles, one can easily come up with handful of options. In original, there are various types and qualities of lights available that suit various occasions. Many people are actually unable to decide which one to buy once they are in the market. The main confusion takes place when one has to choose between traditional driving lights and fog lights.
If you have any experience of highway driving, you are quite familiar with long range driving lights. But, during bad weather conditions, nothing can be better than fog lights. Therefore, it is quite practical that in order to choose the appropriate light for your car, you need to have at least some of the relevant knowledge.
Driving Lights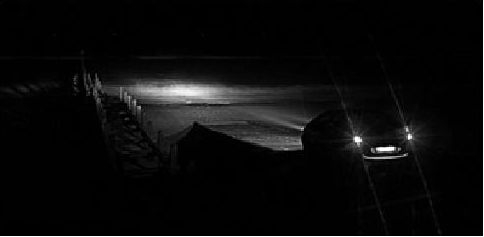 These lights are mostly used in normal conditions. They are capable of producing long range of lights that is unlikely to be provided by most of the high beam lights. The signs and the obstacles ahead seem to be clearer than ever in normal conditions with these headlights. The lights used for driving come with great intensity and as a result, covers most of the road in a circular way. Moreover, the technique used to manufacture these lights allows them to make the side area of the roads visible to the driver.
If you are on the highway and are driving at a great speed, these lights will prove to be helpful to you. The HID technology used in driving lights allows the driver to experience best quality vision. Therefore, the lights of this type are not only meant to enhance your driving experience by the greatest way possible, but also will ensure appropriate road safety for other cars too.
Fog Lights
If you are driving through a foggy environment with a fear in your mind of facing an accident, a fog light can act as your savior. Such lights are known to lighten up wide paths but, for a shorter distance. Fog will no longer be a matter of headache to you while you are driving with these lights on. Apart from foggy areas, these lights are also used in places with poor quality visibility, heavy rain, and snow as well. Various dangerous places on a road like curbs, edges, shoulders, and the surfaces of a road appear to be much more visible than before with fog lights.
Therefore, if you are driving at a low speed through unfavorable environment like fog or snow, these lights are the most appropriate ones for your car. But, it should be noted that the usage of fog lights is restricted in normal conditions. The massive brightness produced by these lights during normal conditions distracts the other drivers while blinding them temporarily. This might lead to nasty road accidents.
These lights, if not adjusted or fitted correctly, will not perform effectively. So, one need to mount fog lights in the appropriate way.
Conclusion:
Therefore, depending on the environment within which you will be driving mostly, you can choose the appropriate lights for your car and enjoy a hassle-free ride while making the road safe around you.
Summary: Many people get confused when they are about to buy effective lights for their car. According to the experts, it all depends upon the environment around you while you are driving. So, give the driving conditions top priority while opting for best quality car lights.
Author's Bio: James Patrick is renowned car headlight supervisor who has worked with renowned companies. He thinks that Driving Lights are simply the best when it comes to elegance combined with road safety. During his leisure, he loves to write on several topics related to automobiles and contribute them to http://www.autolightpros.com/