September 6, 2012 in Auto News, Detroit-motor-show, Motor Show, New Cars, Unveiled Cars
2013 Detroit Auto Show:
Date   : January 14 – 27, 2013
Venue: COBO center, Detroit, Michigan
The North American International Auto Show 2013 is where the international automobile group comes together to catch up on the newest information and events. Be a part of more of your colleagues around the world at the sector's most purposeful yearly occasion. Moreover to some of the automobile globe's most eagerly anticipated new automobile premieres, you'll obtain unmatched access to more of the sector's top management and thinkers than anywhere else in the hemisphere.
NAIAS 2012 presented 42 automobile debuts with 38 of those being globally introductions. Over 5,000 reporters joined from 58 nations. Nearly 30 % of the reporters were worldwide, thus assisting to propagate automobile information made at NAIAS 2012 to the world. Nearly 771,000 visitors passed through the gates during public days and NAIAS is exclusively placed to be four shows in one – a press preview, an industry preview, a charity preview and nine days public show.
North American International Auto Show 2013
2013 Detroit Auto Show
Date
Time
Ticket Price
Contact No
Press Preview
January 14 – 15, 2013
9 a.m. – 5 p.m.
–
248.283.5125

---

Industry Preview
January 16 – 17, 2013
Jan 16: Noon – 9 p.m.Jan 17: 7 a.m.- 9 p.m.
$95 per person
(children 12 and under will not be admitted)
248.283.5169

---

Charity Preview
January 18, 2013
6 p.m. – 9 p.m
$300 per person, $290 of which is tax deductible
888.838.7500

---

Public Show
January 19 – 27, 2013
Jan 19 – 26: 9 a.m. – 10 p.m.

(no admittance after 9 p.m.)

Jan 27: 9 a.m. – 6 p.m.

(no admittance after 6 p.m.)

Adults: $12 per person
248.283.5173
E-Tickets: $12 per person
Seniors: $6 (65 and older)
Children: $6 (7-12 years old; 6 and under free with a parent or guardian)

---
2012 Detroit Auto Show Galleries:
2013 chevrolet Sonic
Acura NSX Concept Car
Audi S4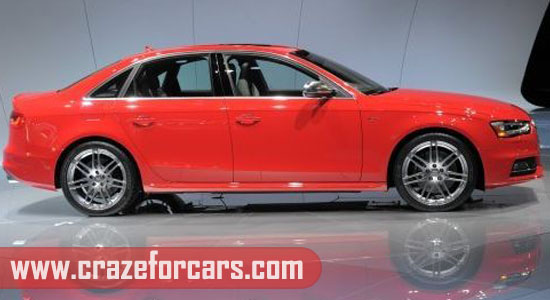 BMW i8 Concept Car
chevrolet Pru 140S