New Applications of BMW X5
May 31, 2013 in Auto News, BMW, New Cars by admin
The new X5 will come standard with many technical features, from a USB port and navigation to BMW Applications, which integrates social media running on an iPhone with the car's dashboard.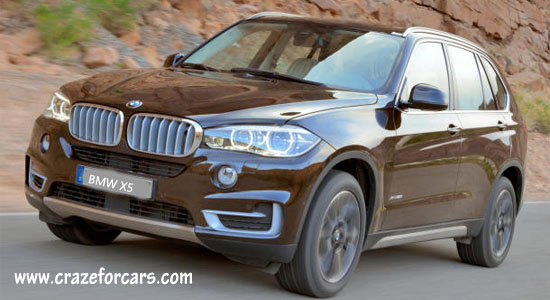 BMW X5 features are direct injection, 3liter inline six cylinder engines, worth 300 horsepower. Engine choice is a diesel and 3 liter six cylinders and eight speed automatic transmission. Eco Pro driving mode is reducing energy draw from climate control and other vehicle systems. Eco Pro also the engine from the driveline when the car is coasting, although bringing it back online when the driver touches the brakes, making engine braking available.
Eco Pro driving mode is energy efficient routes into the navigation system. Navigation shows up on a 10.2-inch LCD, which now stands up from the control panel, as in other new BMW models. BMW says it includes a touch pad for power, which could be an development.