November 3, 2009 in Formula 1, Motor sports by admin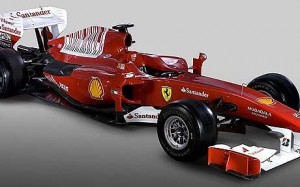 Toyota has confirmed to declare its plans about the 2010 Formula One season this November 8, it has emerged.
It was expected that the Japanese carmaker's decision about whether to prolong funding its Cologne based team would not be recognized until the much-vaunted Tokyo board meeting a week later.
"(Japanese) auto and auto-part makers are questioning what they can gain now by spending hundreds of millions of yen in taking part in Formula One," said Tatsuya Mizuno, an auto analyst at Mizuno Credit Advisory.
On the bright side, Toyota's withdrawal would make room for Sauber, whose official application to race in 2010 will be automatically activated in the event of a vacancy.
But it would be very bad news for Kamui Kobayashi, the Japanese F1 rookie who has impressed Toyota with his two races in Brazil and Abu Dhabi.
The 23-year-old told reporters before leaving the Yas Marina Circuit that he has "no budget" to fall back on GP2 in 2010, after finishing sixteenth in the F1 feeder category this season.
"I would probably go back to Japan to maybe work with my father in his sushi restaurant. It was like that two months ago," said Kobayashi.