April 12, 2016 in Classic cars, New Cars by admin
Top 5 Of The Most Unique Types of Cars Ever Made!
There has always been a fierce competition among the automotive giants to create unique vehicles which can change things from ordinary to extraordinary. The history of car designs is full of such attempts and those who dared have brought the hybrid car concept into action. The lucrative part is that no Government has forced any limitation on the development of such outstanding vehicles that goes in the favor of automakers. It really pushes their limits to design something that can truly inspire everyone.
Check out below the strange car concepts that are dreamed by every man. The list below has got 1947 Norman Timbs Special to ultra-modern Porsche 918 Hybrid supercar and you won't resist yourself falling in love with these stunning cars.
1947 Norman Timbs Special:
With the marvelous design and curves, there is hardly a match to this beauty on the road. It was one of a kind when it was first produced in 1947 and consists of a front-mounted cockpit and elegant raindrop tail. It is built by Timbs, an Indy racing engineer, who lets this flawless beauty equipped with the Buick Straight 8 engine at the rear end of the chassis. Many have fallen in love with this beauty.
1936 Stout Scarab:
This brilliant piece of design was created by Designer William Stout, an exemplary aircraft engineer who lately turned to automobiles. He had mastery in integrating luxury and leisure into transportation and with the design of Stout Scarab, he tried to put this concept into action. It's a beautiful road-going diner car with the aluminium body and costing more than $90,000 today. Only 10 pieces were produced at that time.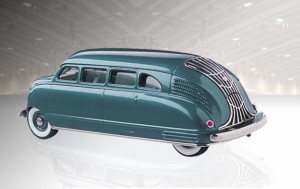 1955 Chrysler (Ghia) Streamline X "Gilda":
This unique model has got its name from a famous movie Rita Hayworth which was released in 1946. It's an engineering exemplary piece with the 1.5-litre jet turbine engine that is especially developed for touring purposes. Its design is influenced by Chrysler turbine cars and produced by Italian car manufacturing firm Gilda in 1955.
Porsche 918 Spyder Concept Car:
The Spyder Concept Car developed by Porsche was unveiled for the first time at the 2010 Geneva Motor Show. This concept car is the basis for the current hybrid supercar by the Porsche on the road today. Its concept came into existence after the evolution of the Carrera GT with rear and front axles producing 218 horsepower. It is a beauty with a thrilling speed.
2001 BMW GINA Light Visionary Model:
This Light Visionary Model concept has got chunky body parts. It is invented by the famous Chris Bangle who is the BMW design director. With his core automotive knowledge, he developed this model with the hard geometry that is worth the appreciation. The car's exteriors are smartly covered with the polyurethane-coated spandex that has the sense to shift with the vehicle's aerodynamic needs at times.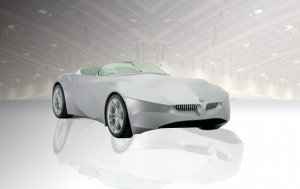 And the list goes on. These unique cars have every reason to fall in love with. For years, these have been pampered like a queen and have inspired car fans with their elegant looks and smooth curves. This is the place where striking with your unique car is something that happens every other day as we keep coming with the latest information from the car industry. Stay tuned to the news for a tempting experience.