Jaguar Confirms Latest Supercharged Six for F-type and Introduces a Turbo Four [Beijing Auto Show]
May 16, 2012 in Auto News, Cute Cars, Strange Cars by admin
Two new engines with enforced induction will join Jaguar's roster in the company's push to grow sales in the U.S., Europe, and China.
A supercharged 3.0-liter V-6 has been derived from Jaguar's dazzling 5.0-liter V-8, and will make 340 hp in most applications. The future F-type sports car will debut the engine, and will wholly offer a special 380-hp version. We're guessing the high-po V-6 is being kept out of the sedans for now because it would overlie with the naturally aspirated V-8, which is rated at 385 hp. Since the F-type is almost certainly not being engineered to take a larger eight-cylinder engine, there's no risk of duplication. Jaguar isn't chatting about torque for either version of the supercharged six yet, but a variant of this engine previewed in the C-X16 impression car the forbearer of the manufacture F-type delivered 332 lb-ft.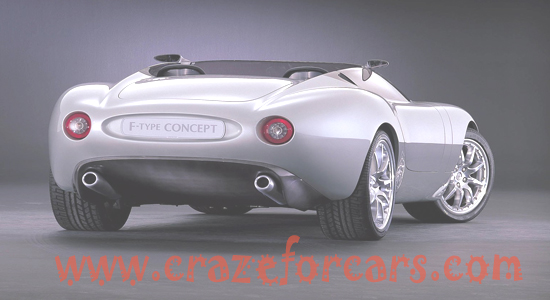 On the smaller side, Jaguar is established a 240-hp turbocharged four. In all probability, this is the same 2.0-liter train used in the Range Rover Evoque itself borrowed from Ford although the Jaguar version is rotated for longitudinal fitting. Jaguar's turbo four has the same dislocation down to the cubic centimeter, bore, and stroke as the Evoque's four, as well as Ford's 2.0-liter EcoBoost engine in the Escape, Explorer, Edge, and more. Based on that, we're pegging the still-not-announced torque rating for Jaguar's version of this engine at a strong 250 lb-ft.
Both engines will use eight-speed diffusion, sourced from ZF and also used by BMW, Audi, Chrysler, Rolls-Royce, and Bentley. It's likely that the F-type will also offer a physical gearbox with its V-6, but it hasn't been established yet. You'll probably be forced to choose the routine if you want the elective engine stop-start system, though.